One of the best, hands-on ways to get to know a new country's cuisine, is by taking a cooking course, and that's exactly what we did in Bali, Indonesia.
I had a great experience doing a cooking class in Vietnam before, so when it came time to suggest a family activity in Bali, I suggested looking into a cooking class.  We decided on the Paon Bali Cooking Class, located in Ubud, which is the artsy/cultural district in Bali.
Our day started early at the Ubud markets, where we were exposed to Bali markets, browsing through and learning about fresh herbs & spices, crisp vegetables and meats.  The cooking class environment was a unique setting; it took place in an semi-outdoor open kitchen, with a covered rooftop.  At some point during our class, it started pouring rain.  But it was actually very calming and therapeutic to be warm and dry, eating a warm meal, while looking out onto a green, tropical landscape.
The flavouring of nearly every dish we made included Indonesian "Yellow Sauce", which is a very fragrant sauce made with a ton of South East Asian ingredients including: shallots, garlic, ginger, galangal, chilis, pepper, lemongrass, shrimp paste, and more.  With this "Yellow Sauce" as the flavour base, we made satays, stir fries, and vegetarian dishes.
See photos from our Paon Bali Cooking Class Experience in Ubud, Indonesia: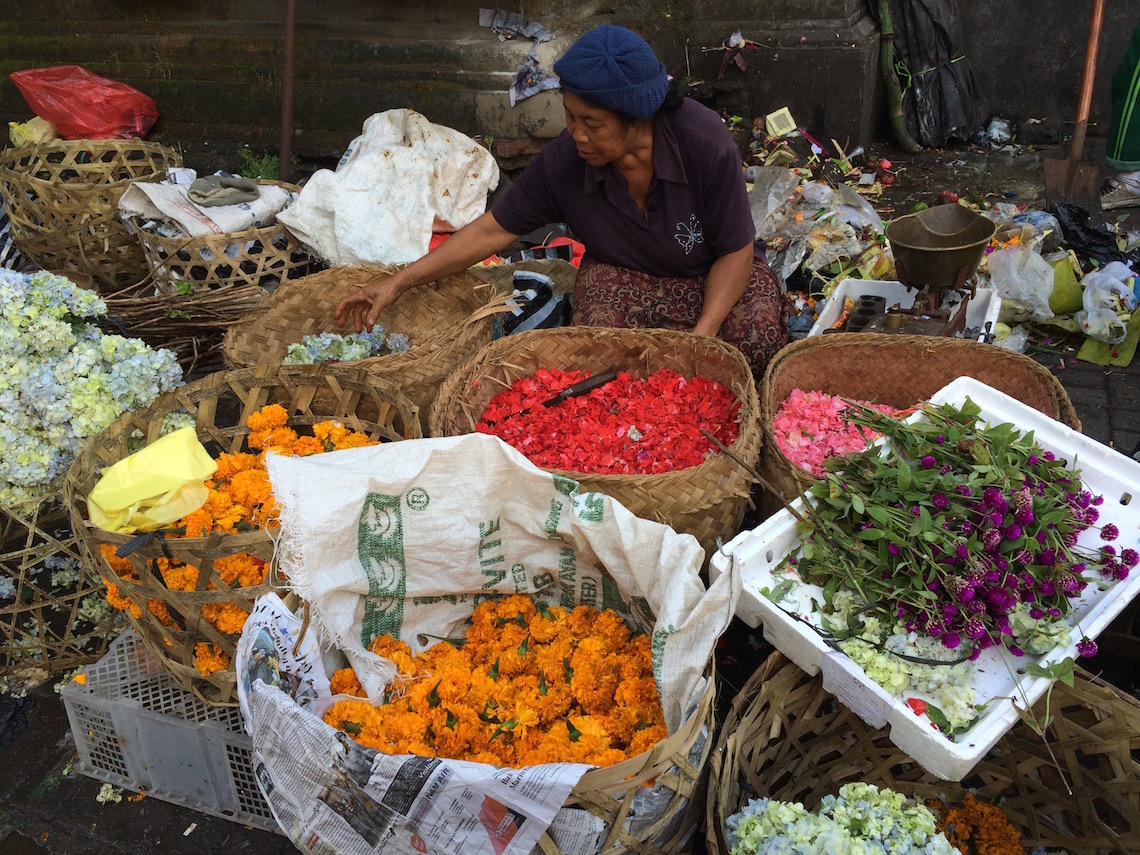 Indonesian Satay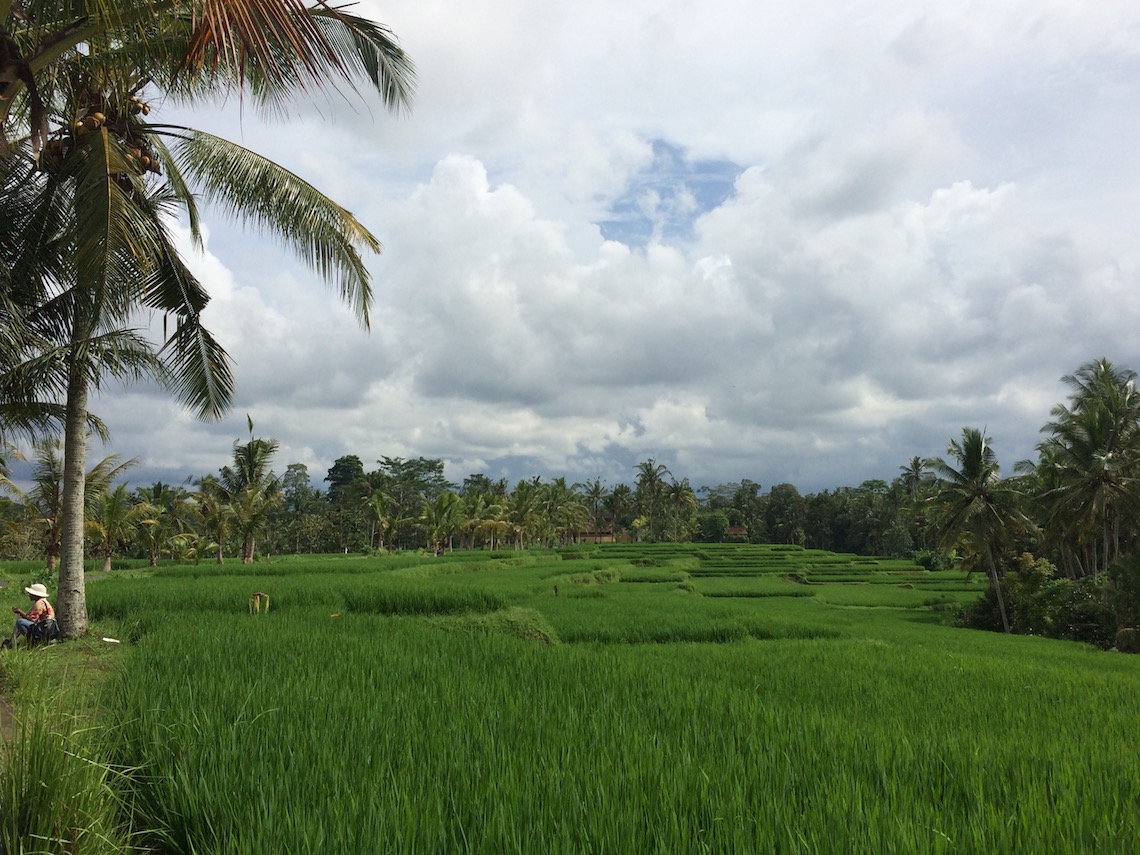 At the end of the class, you get paper copies of the recipes taught to take home.  Would I ever make any of these dishes again? To be honest, probably not, as there were so many ingredients involved in each dish, and some of the local spices and vegetables would be hard to find in a North American supermarket.  (Try asking for "Galangal" at your local Safeway, ha ha).  Despite this, I wouldn't hesitate to recommend the Paon Bali Cooking Class as a unique food and culture activity when you're in Ubud.
For more information about the Paon Bali Cooking Class, visit:
paon-bali.com
.
==
I was on a family vacation for 5 days in Bali, Indonesia, and experienced the Paon Bali cooking course in October 2014.
SaveSave
SaveSave
SaveSave
SaveSave
SaveSave
SaveSave
SaveSave
SaveSaveSaveSave
SaveSave
SaveSaveSaveSave
SaveSave